If you read the life of great men and women who made important changes in history, there are two common features:
One, they were angry at the state of affairs and, two, they were people of faith. 
-Leymah Gbowee
Pictured above, clockwise from left: Martin Luther King, Jr., Mahatma Gandhi, and Dietrich Bonhoeffer.
If you've been with me, reading along through the spring and summer, then you know I dish a bit about shop work and local artists, alternately with reminiscences of Freedom Riders of the civil rights movement. Two things that, on the surface, might not even seem to go together.
But there's long been a connection between creative expression and activism. Theatre, movies, poetry, visual art, novels, statement tees... And, likewise, there's long been a current of faith that undergirds activists. Les Mis, anyone? -- and I mean the original 1939version. It actually emphasizes something the modern musical versions pretty well minimize. Every Les Miserables fan needs to see it.
In my shop, ARTHAUS:Detroit (arthausdetroit.com), there are five lines of products and offerings: BVic, Cottage, Fury, Good Seed, and Paloma Azul. They're a sideline to what I actually do as an artist and communicator, but a sideline I'm passionate about. I dig making unconventional crosses and am compelled to make birdhouses (to support Covenant House). I have long loved filling and giving out Mary Bailey Baskets (to support Life Remodeled and Green Living Science). I also love designing and dispatching cardsand accessories with a conscience and a message (to support the Southern Poverty Law Center), many more of which I aim to add to the shop in the fullness of time. If you look at each line, you'll see there's a strain of social justice or cultural revelation that trickles through each one. And there is definitely a faith that undergirds it.
I'd love to hear from you. As you read these newsletters, what personal connections do you make to the pieces and the people you learn (or are maybe reminded) about? Know anyone who's attended civil rights marches, voting rights meetings, or Black Lives Matter protests? Maybe you've attended one or more yourself. How do your world view, your faith, and your personal convictions inform what you read here? What connections do you notice between all that's happing now and things that transpired in previous generations? I see connections between current events and the period between the world wars, as well as between now and the Vietnam era. A penny for your thoughts: arthaus.detroit@gmail.com.
Well, somewhere along the way with these newsletters, I took a turn from a volley between Freedom Riders and art, and began including extra editions of the newsletter on the anniversaries of every Freedom Ride from July 21. Just to let you know, there's one more.
But for now...something a little different. Your choice of rabbit holes to click (or copy and paste) and explore.
Spirit Cross Earrings - SMALL
$17.00
MAKE A STATEMENT WITHOUT SAYING A WORD with the handmade Spirit Cross by Fury, a timely symbol for human cross-cultural and spiritual unity. Solidarity. Representing the movement of our hands for the sign of the cross, the Spirit Cross is here to remind us that loving God is LOVING NEIGHBOR AS SELF...no exceptions.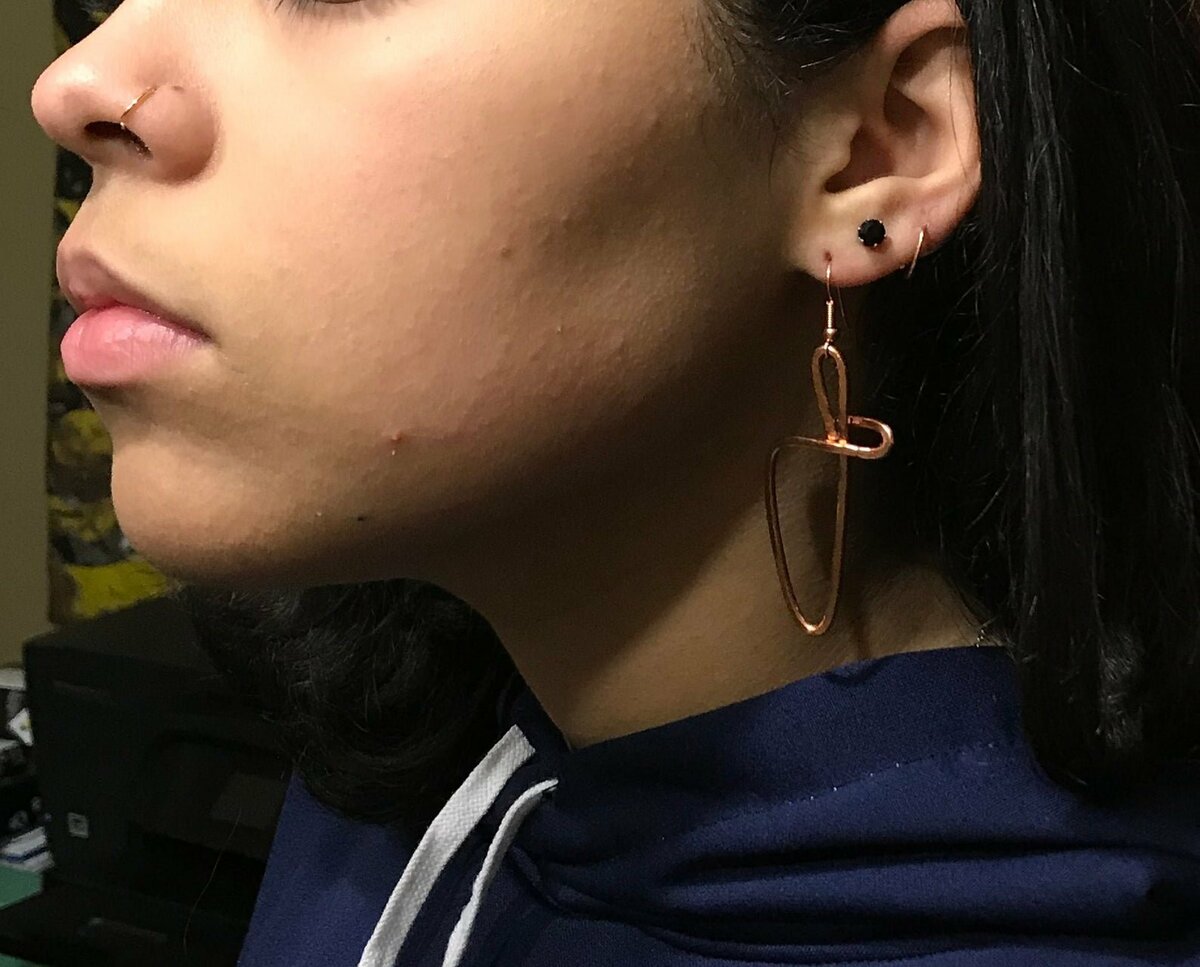 Spirit Cross Earrings-STANDARD length
$32.95
Spirit Cross Earrings - LONG
$37.00
Spirit Cross Earrings - EXTRA LONG
$38.95